Reasons You Should Use Social Media for Offering Customer Service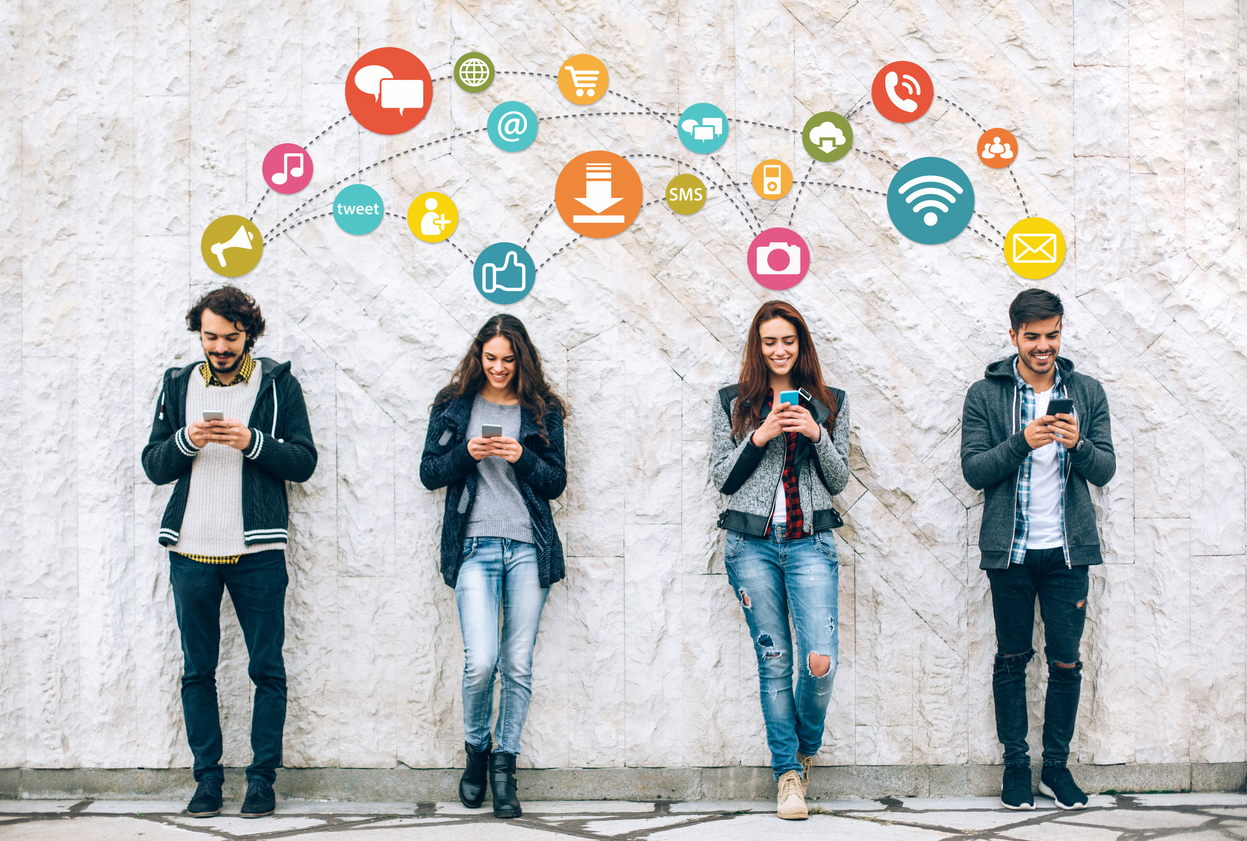 Where are your customers? Believe me, they are on social media!
Social media has become one of the biggest mediums for public expression. And, this is where your customers and prospective customers spend most of their time. You can find them in large numbers here. There cannot be any other channel which has the potential of reaching out to such a big audience.
You have already realized the importance of social media in marketing and advertising. Isn't customer service one of the most crucial functions for your business? But, are you also offering customer service on social media?
The customer service offering must now spread to social media platforms. As a business, you can expect many more benefits just by offering customer service on social media. So, let's directly see what these advantages are!
Capturing the Emotions
Imagine, what do you when you are very happy or annoyed? Have you never posted on social media in such situations? While most of us have our specific choice of the platform, let's admit; most of us are accustomed to pouring our hearts out on social media.
And, there are reasons to it. The first one is that you have your people there. Whatever you write is read by your friends and family. So, for the users, social media is just another way of continuing to be a part of society.
In such a situation, if you want an honest opinion or feedback from your customers, social media would be the best place to get it. This is where they express themselves descriptively.
And, if you want to know if they are facing any problem with your product or service, this is where you should offer customer service as well. Obviously, even when it comes to number, social media is where most of the customers are, and so you shouldn't ignore this channel.
2. Reputation Management
Reputation management is one of the biggest challenges for businesses. And, customer service has a big role to play in reputation management.
Happy customers are the best source of referrals. And, best of all, even other social media users who are watching your customer care attend customers well will appreciate the way you are treating your customers.
When social media users observe your interactions and proactive customer service, they will develop good impressions about you. Nevertheless, you can please your customers, and the users who are observing your social media behavior, if you have a well trained and professional customer service team.
As per recent research, social media is now used by brands as a customer relation service. Everyone loves to engage with a brand which makes them feel valued. And, this is the reputation that you must constructively build over the time with proficient customer service.
But remember that reputation is hard to build and easy to lose! So, your customer service on social media has a big responsibility.
3. Monitoring of Customer Service
The most common problem faced by almost all businesses is regarding monitoring of their customer service function. You cannot record customer interactions without their permission. And, even if you do, you are dependent on the quality department for accurate assessment of the service.
Moreover, when you barge in to solve an escalated issue, the problem would have already aggravated. This can offend the customer. No business wants to lose its customers.
Offering customer service on social media platforms comes with the advantage of monitoring it instantly and live. If your customer service personnel is aware that you are recording the dealings that could make them more conscious. This can affect their performance.
Without even letting your customer service team know, you can check how they are responding to the customers on social media.
You need your customer service professionals to be available to the customers round the clock. So, it becomes important to hire freelancers or remote employees in your customer service team. On social media, even remote customer service teams can be managed, maintained, and monitored with ease. What more can you expect?
4. Low-Cost
Customer service function is hard to maintain. You need dedicated and skilled professionals who could manage your customers politely and effectively.
And the worst part is when you have done enough to maintain a perfect email or voice-based customer service; the customers are still not coming to you through these channels. So, the customer service has to be easily accessible. All your customer service attempts go waste despite your best efforts.
Offering customer service on social media platforms is not as costly as other means if we look at the ROI. Moreover, people don't like to call up or send emails to address their issues. This is because these channels are time-consuming.
They find social media more convenient to approach. The chances of the customer coming to you increase manifold. And, you would never want to miss out on any channel which can give you a value for your investment.
Conclusion
Businesses have realized the value of effective customer service in their growth. No one ever can underestimate that, as almost all have faced consequences, good or bad!
For a good and faster customer service, instead of expecting customers to come to you, now is the time when you should go to them. And, offering customer-care through social media is the best way to do that.
When the customers have you directly available to respond to their complaints or concerns, they won't address the issues with anyone else. And no one wants his customers to complain about them to others anyway when we are ready to solve their problems!
So, don't wait any longer; start your social media customer service now! And, if you are already offering customer service on social media, do share the challenges faced and what you did to resolve those.
Author Bio
Jin Markov is an experienced Content Writer with GoodFirms.co, a research firm in the USA. He writes on areas related to small business. His quest for knowledge makes him a lifelong learner who loves to experiment with varied subjects.